The 1970's to me (even though I was no where near born yet!) was such a glamorous style period; Studio 54, the disco movement, and when the flared leg silhouette was king. For a while the 90's mom jeans, and the more recent skinny trouser/denim styles were the most popular silhouettes, but looking at the spring summer pieces, high fashion brands and the high street are having a bit of a love affair with the 70's right now. Flares are great because they suit almost all body shapes, they can be easily dressed up or dressed down and give an extra flare (pun intended) to any outfit choice. Check out some of my top picks!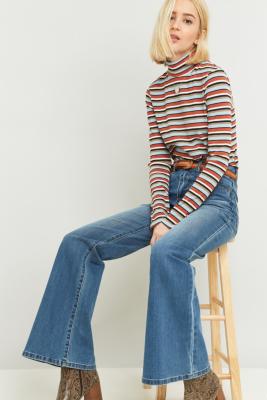 Zara 'Mid rise flared jeans' £29.99
Are you a fan of the 70's flare denim? Comment down below.