With every Chanel runway presentation, there is a sense of anticipation as to which Chanel stamped world the viewers of the show would be transported to next by Karl. As the ready to wear A/W 2016 collection descended on the runway, it became evermore clear that Gabrielle 'Coco' Chanel was the main muse; with each look pointing to different aspects of her life and personality.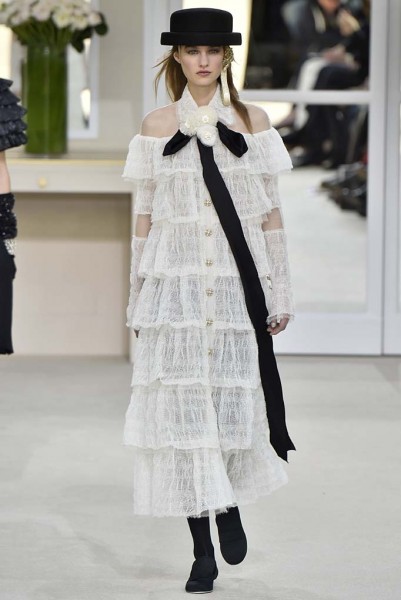 The houses' iconic tweed as in other ready-to-wear collections, was the dominating fabric alongside the more contemporary fabrics including denim. The majority of the garments were presented in different shades of pink and the classic fall colours of grey, navy, black and camel and adorned with one of Coco's most recognisable accessories the pillbox hat.
There was also boyish charm to some of the looks, utilising masculine maxi coats and equestrian style riding boots (also a nod to Gabrielle's love of riding horses), constructed with two separate aspects that were laced together, giving the model a more fluid movement.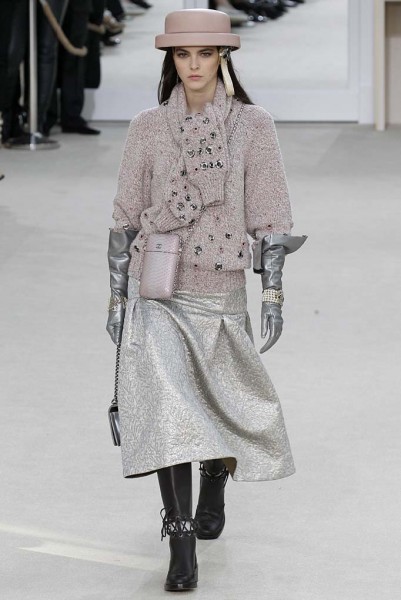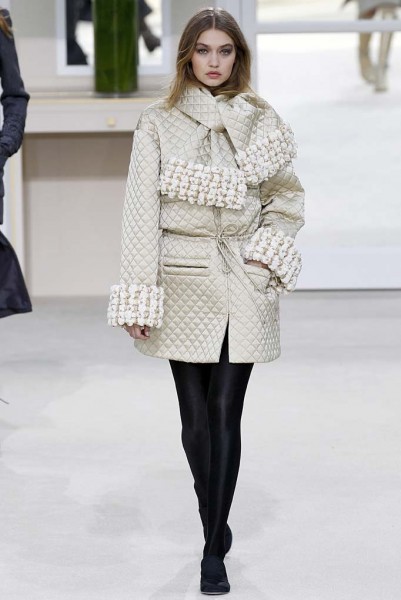 The looks presented above, were some of my favourites from the collection. What were your favourite looks?