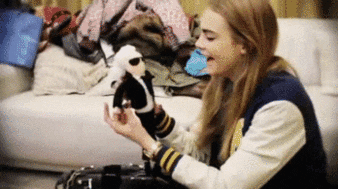 This Karl needs no introduction. From his signature look of a white shirt, all black suit and a perfectly coiffured grey ponytail, as a designer he has already ascended to legendary status in the fashion industry, but shows no signs of slowing down anytime soon!
In his tenure as head designer at mega heritage rich power houses like Chanel and Fendi, he brought to the forefront so many cult classics, like the CC lock on the Chanel handbags and the now infamous Fendi bag bugs. Not only that, he also has his own namesake label that is just as chic, he's growing influence in pop culture cements him as the undisputed king of cool.
Here are some of my favourite moments where Karl has influenced fashion!
1. 'Karl' Barbie doll
2.Creating the iconic CC lock